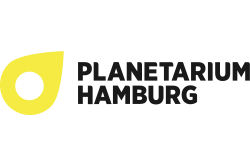 Info
The Planetarium Hamburg is one of the most modern and leading places to get a look into the universe.
Task
They were looking for innovative communication channels and as sound plays a pivotal role in their shows, they asked us to develop an acoustic sound identity.
Result
After analyzing the brand and the possible touch points, we developed a musical theme and applications for the show start, the telephone system and the internet. Also we found out that many people were interested to use an audio tour for their own star experience outside. In this monthly podcast Thomas Kraupe, the director of the planetarium is explaining the fascinating sky above us. Started in 2007 it became one of the most successful podcasts in Germany with many thousands of downloads every month.
Here you can find the latest "Starwalk" (in German only).