we are the audio consulting group
We are experts in developing solutions that fortify your brand reputation, because we know the psychological interdependency between brands, sound and music. Properly applied they provide a substantial added value to your brand.
Through our unique process, we imbue all aspects of brand management with acoustic relevance and place them in a scientifically structured framework. This allows development of consistent acoustic measures that decisively contribute towards building a strong brand – for external as well as internal target groups.
Whether brand audit, enabling workshops, creative work or a holistic acoustic brand design – we stand by your side for all sonic branding related questions. Thanks to our unique market research designs we can monitor and maximize the efficiency of every measures at any time.
By attending regular training and interdisciplinary lectures, we broaden our knowledge base, helping us to become one of the leaders in sonic branding.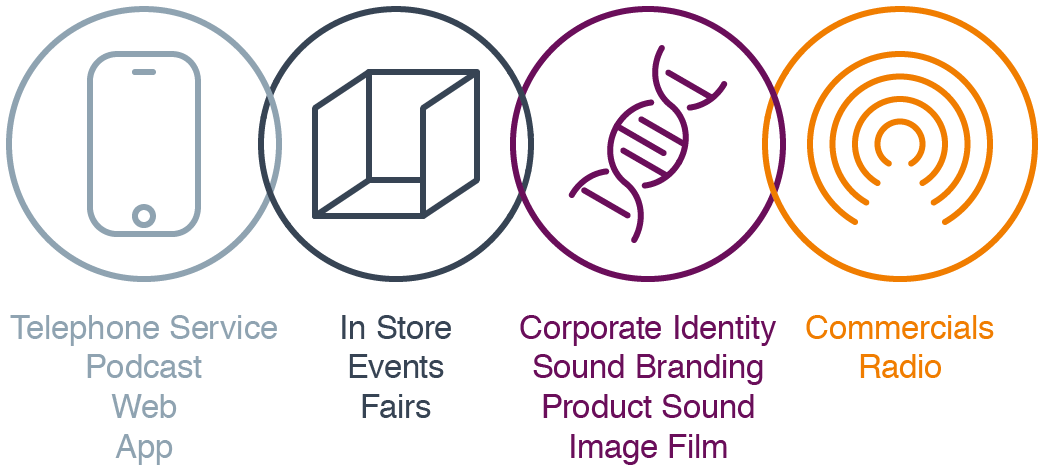 our acoustic branding process
1. Listen
During the first phase we listen to what the brand and its customers have to say. Using input from brand management and our specialized tools for assessment, analysis and market research, we develop the right strategy and set the framework for the acoustic identity.
2. Inspire
The focus of this phase revolves around creative development of the acoustic elements. We develop innovative communication approaches with music and sound for the various touch-points and design a brand-specific acoustic galaxy.
3. Orchestrate
The consistent implementation of the acoustic elements in all relevant media leads to a successful acoustic identity. We ensure the internal buy-in of stakeholders by staging information events and training sessions. Design guidelines provide direction for daily work.
•    brand audit
•    brand analysis
•    research
•    strategic results
•    definition
•    reation
•    acoustic design
•    acoustic galaxy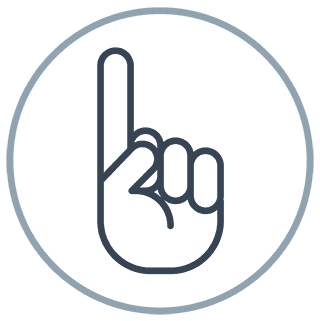 •    specifications
•    stakeholder buy-in
•    implementation
•    consistent acoustic identity
"Our decision to hire the audio consulting group to develope an acoustic brand identity has opened up new horizons in communicating with customers and employees and generated a very positive response. We are pleased that we have expanded our brand with the acoustic field and thus could have emotionalised the brand Dachser."
Birgit Kastner-Simon, Marketing Director, Dachser GmbH & Co KG
"To further strengthen our brand meridol®, we wanted to complement our previous visual approach by acoustic branding. [ … ] With the help of acoustic branding we were able to fortify our brand meridol® permanently. In a stagnating market environment, we have increased our market share and our revenues."
Beat Sidler, CEO, GABA GmbH
audio consulting Newsfeed